ADVANCED DENTISTRY | DIAGNOSTICS | LABORATORY | AFTERCARE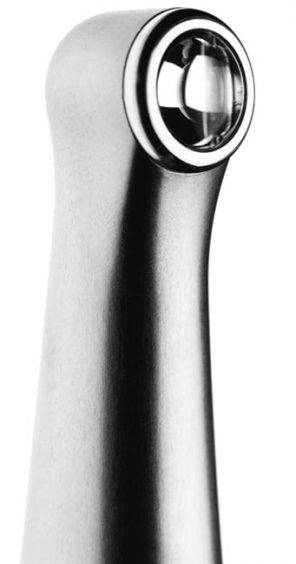 ADVANCED DENTAL SINCE 2000
Created in 2000, the Institute Dentalna Jelusic offers the most advanced implant and cosmetic dentistry in Europe. Located in the wellbeing destination of Opatija, Croatia, our Institute combines advanced dental treatments supported by dedicated diagnostics and a 'state of the art' laboratory.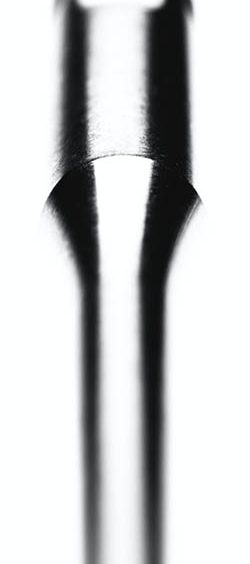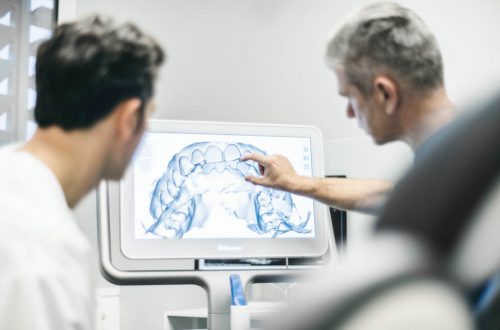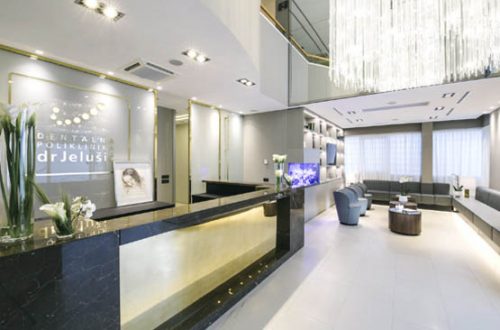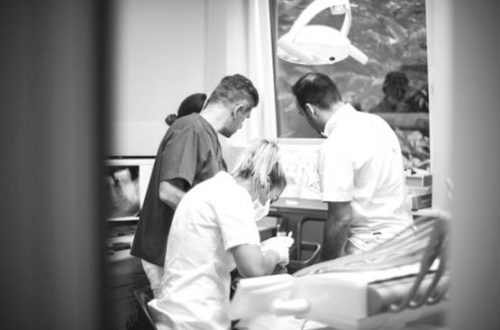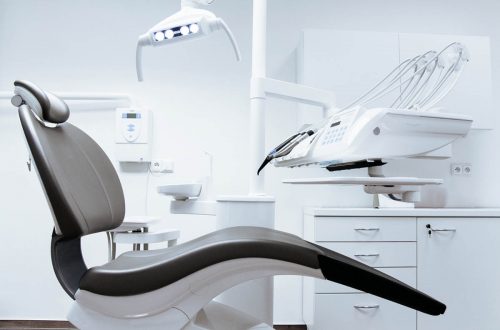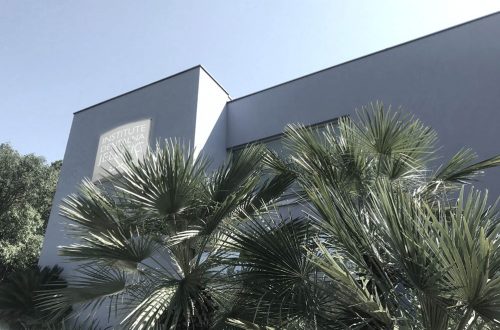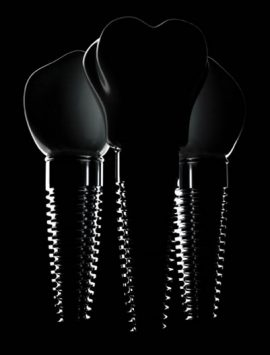 DIGITAL XRAY
3D CBCT
IOS
3D MODELLING
3D PLANNING
ALL-ON-4®
TREFOIL
ZYGOMA
SMILE DESIGN
INVISALIGN
BONE REGENERATION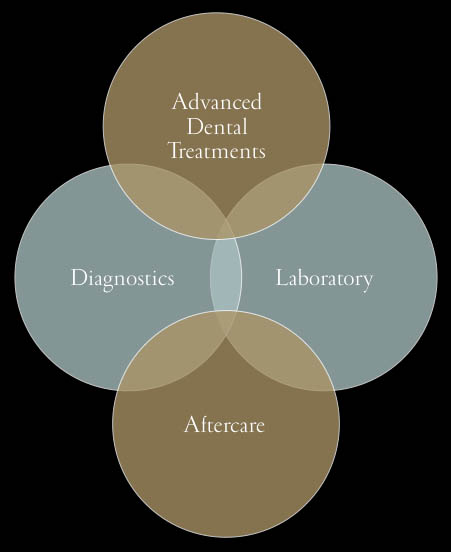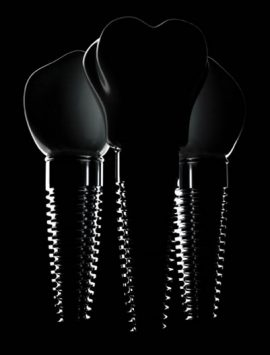 FOLLOW-UP
ORAL HELATH
PROPHYLAXIS
PATIENT EDUCATION
WHITENING
CHECK UPS
CAD/CAM
ZIRCONIA
PORCELAIN
DIGITAL DESIGN
VENEERS
CROWNS
FOLLOW-UP
ORAL HELATH
PROPHYLAXIS
PATIENT EDUCATION
WHITENING
CHECK UPS
CAD/CAM
ZIRCONIA
PORCELAIN
DIGITAL DESIGN
VENEERS
CROWNS
Our institute pays serious attention to the control and sterilisation of all our dental instruments and equipment. Our sterilisation protocol is in accordance with the world's strictest sterilisation criteria and in accordance with the ISO 9001 certificate of quality standard.
The dental instruments and equipment used in our treatments are organised and stored according to the Instrument Management System protocol of Hu-Friedy, one of the world leaders in the production and handling of surgical instruments.
Each time an instrument is used, we scan its digital barcode and automatically check its sterilisation accuracy and background. This gives us the time and place of every use, and it is also recorded in the patient's medical record (traceability).
Each patient can rest assured that all of our instruments, including the rotary instruments on the dental chair, are cleaned and sterilised thoroughly.
The sterilisation protocols used by our Institute consists of the disinfection of instruments in the dental treatment room
immediately after their use, further mechanical cleaning in the separate sterilisation area, followed by thermal disinfection in a specialised washer-disinfector. The instruments are then sorted and packaged in sterilisation pouches and are sterilised using a Class B autoclave (the safest type of device for sterilisation).
Lastly, prior to sterile archiving, the instruments are labeled with a new digital barcode which allows us to verify the sterilisation process and to have insight into their further use.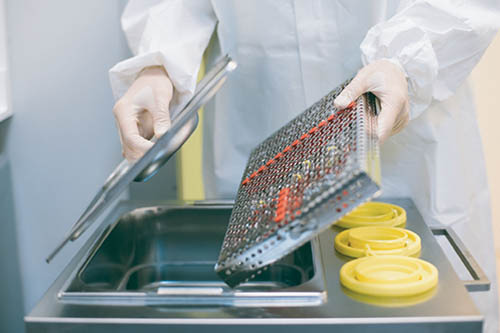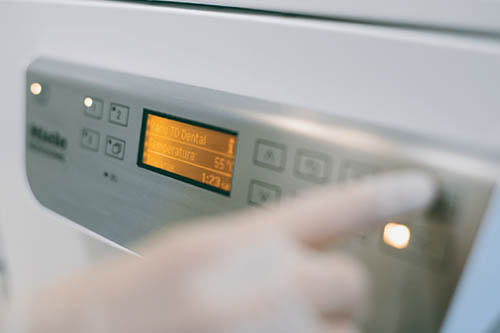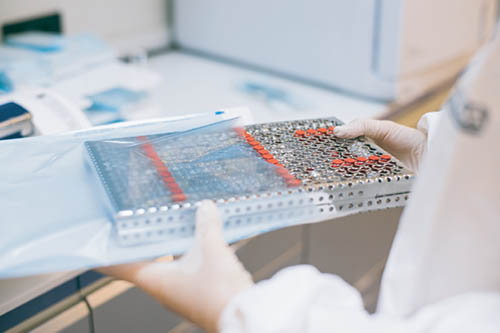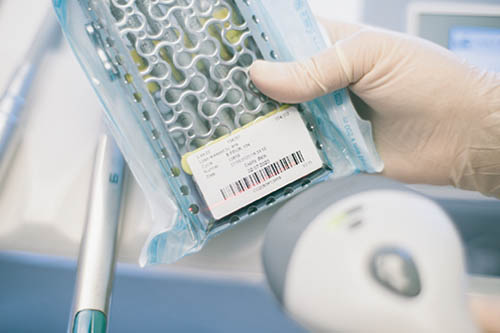 Top 20 implantology centres in Europe
The Institute was instrumental in the foundation of the European Centre for Dental Implantology (ECDI) to maintain the highest standards in Europe. The Institute is also a member of Leading Implant Centers, an association of leading worldwide dental implant clinics. Dr Jelusic is an internationally recognised lecturer and clinician in the field of implant dentistry.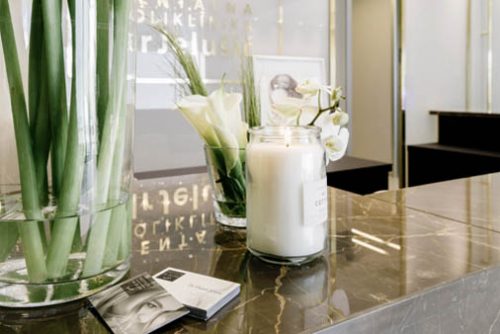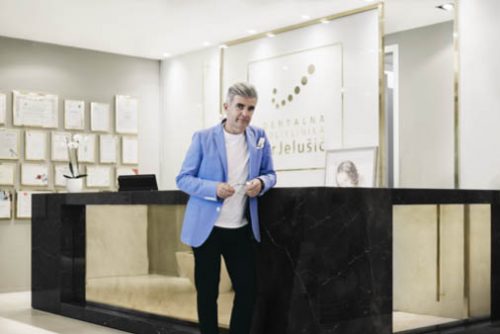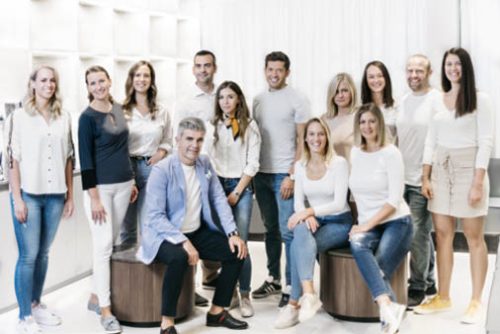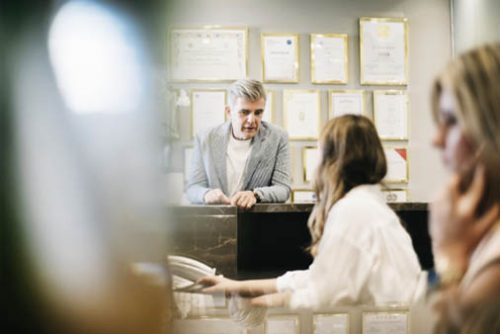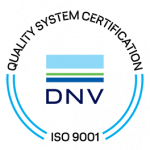 Our clinic adopted ISO 9001:2015, an international certificate which ensures our quality and highest standards in all of dental services.
Our 'state of the art' laboratory works in harmony with our specialist dental professionals to ensure maximum accuracy and performance for all treatments.
Utilising the latest diagnostic technology such as CAD / CAM systems, innovative materials and systems such as All-on-4®, we can achieve the best patient results in a minimal treatment time.
The key benefit of our onsite laboratory is the relationship between doctors and dental technicians.
This seamless exchange of information for different treatment profiles allows us to continually develop new innovations and industry leading treatments.
The most advanced dental treatments in Europe 'All in One Place'.

An accurate diagnosis comes before the successful treatment of any condition. Our advanced technology and equipment ensures the highest quality dental diagnostics.
This helps us evaluate the current dental situation, so we are able to explore and determine the best treatment procedure. We perform the diagnosis using a variety of X-ray equipment such as chairside X-ray units, panoramic X-ray and dental CT scans (3D CBCT).
These systems enable us to take high-quality radiographs, panoramic and three-dimensional X-ray images of the mouth and teeth.
The 3D diagnostics profiles obtained are converted into 3D images of the jaw, enabling accurate positioning of important anatomical structures and help with reliable planning of future implant or regenerative surgery.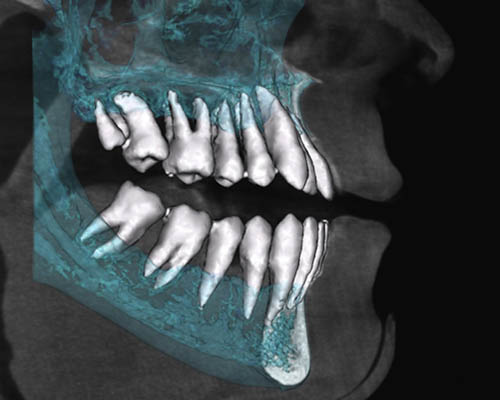 3D CT scans are a computer based simulation that allows us to visualise bone structure in virtual environment. Such diagnostic procedures allow us to 'see' all details and particularities which are not visible with a clinical visit or standard x-rays.
Implants are planned in accordance with all the anatomic structures and prosthetic needs of the patient in virtual reality. This represents a significant step forward in accuracy and safety. 3D technology allows us to work efficiently to an extremely high standard in a very short time.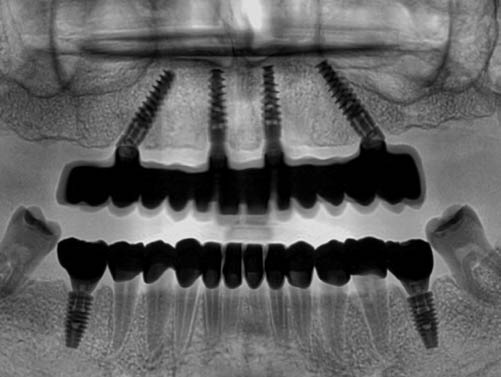 Panoramic X-rays record the entire upper and lower jaw with complete anatomical structures of the sinuses, jaw and teeth. This serves as overview image of the patient at consultations, during treatments and a control image in aftercare.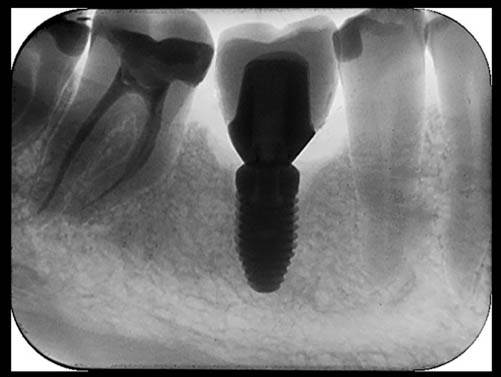 This targeted dental diagnosis offers highly accurate imagery of individual teeth or implants, providing us with detailed information regarding surrounding bone, tooth decay and the length of the root canal.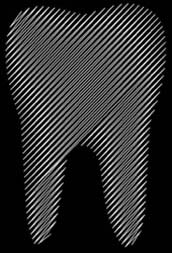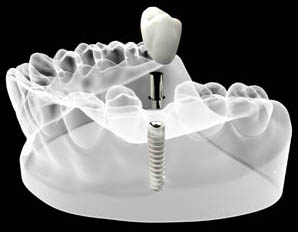 INSTITUTE DENTALNA JELUSIC SINCE 2000
INSTITUTE DENTALNA JELUSIC
SINCE 2000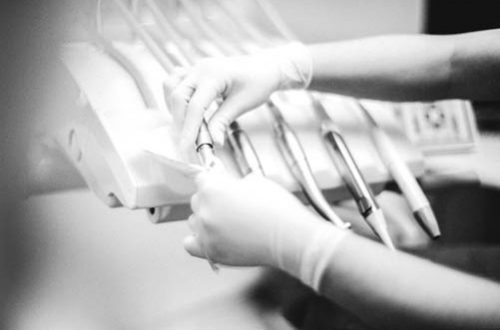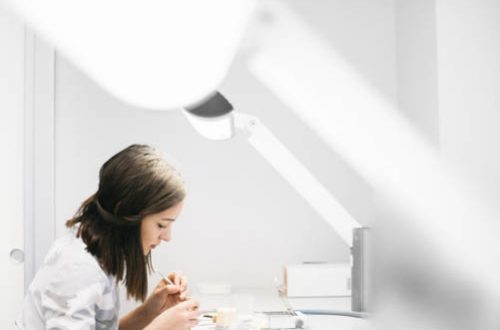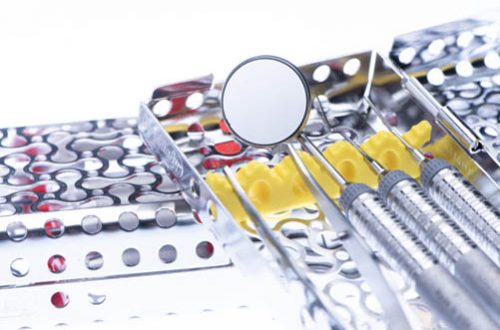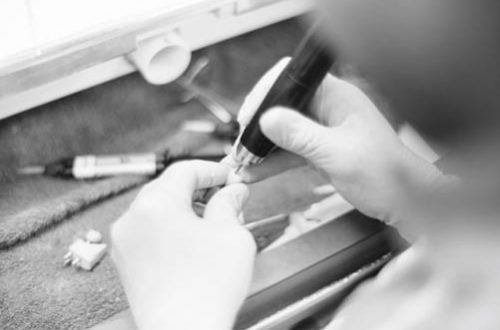 Member of an exclusive Dental Club
TOP 20 IMPLANTS CENTRES IN EUROPE
Created in 2005, the EDCI is an association of leading implant centres who combine certified quality with the most up-to date innovations and technology in implantology throughout Europe.
Our membership to this exclusive club together with close co-operation with other specialists in the field of implantology, ensure our knowledge and expertise maintains the highest levels of care to fulfill the personal needs of our patients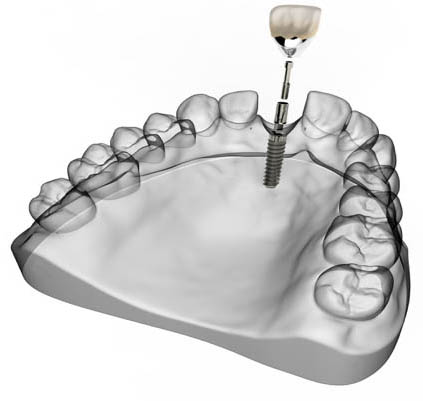 The association of leading implantology dentists in Europe.
Every year up to 15.000 implants are made in ECDI clinics. Our doctors dynamically communicate with each other to combine their knowledge and make use of the latest research in the field of implantology.
There are seventeen 'centres of excellence' including those in Germany, UK, Austria, Switzerland, Croatia, Luxembourg, Denmark, Lithuania, Iceland, Hungary, and Greece which fulfil the criteria for our ECDI quality certificate.
Our membership guarantees excellence, competence and many years of experience fulfilling strict criteria for the ECDI certificate.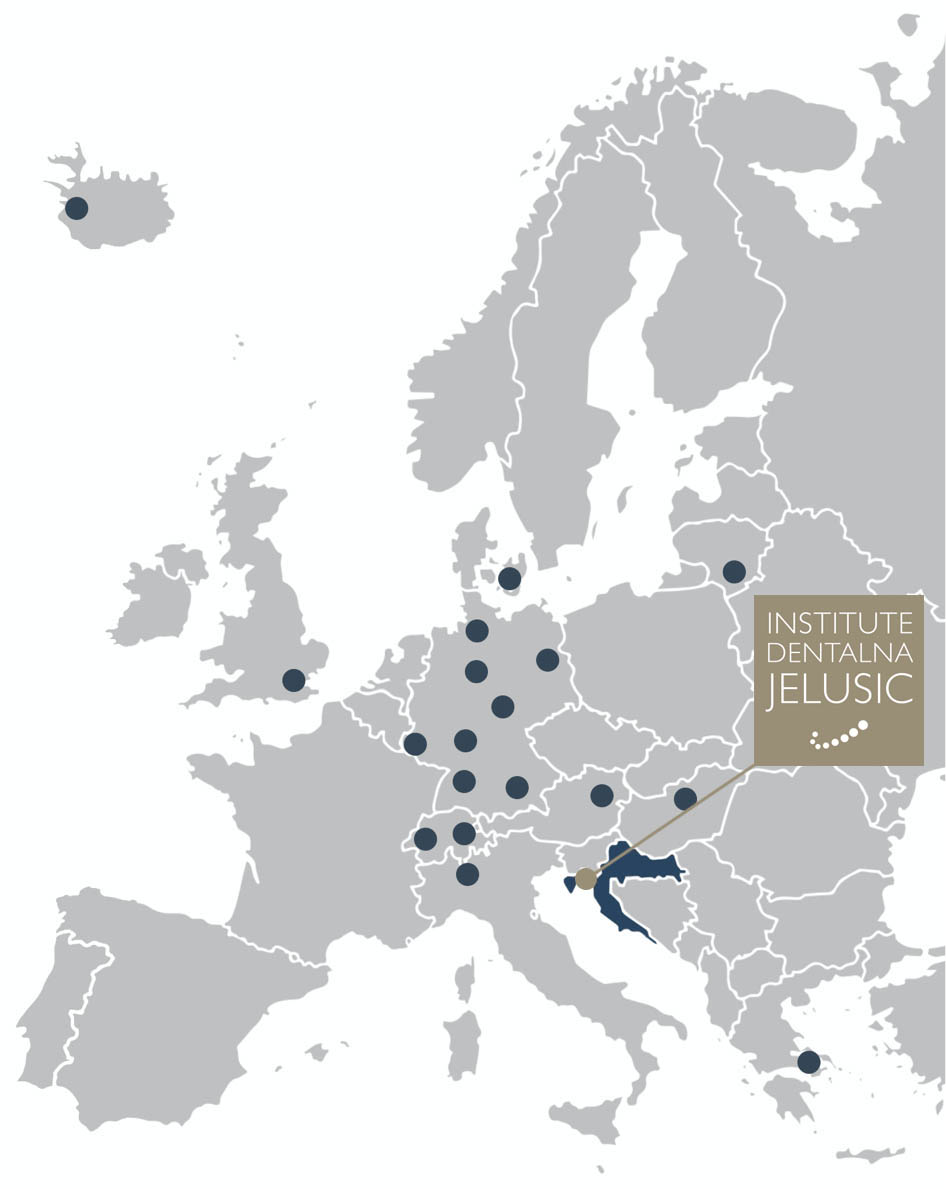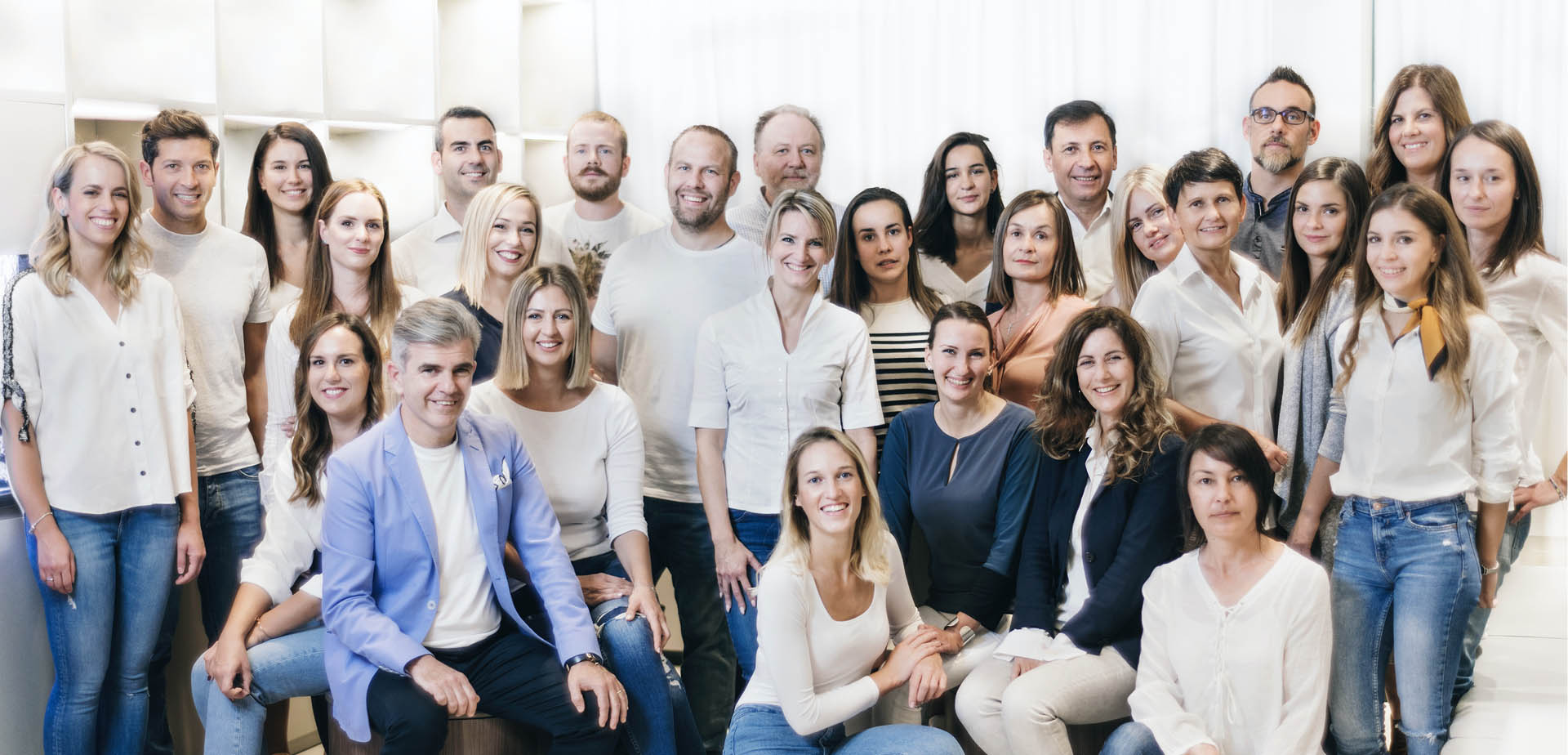 Since 2000, we have provided our patients with the most advanced dental treatments, supported by years of experience and professionalism from our doctors, nurses and support team. We have become an internationally recognised 'center of advanced dentistry', maintained though continuous training in all areas of dental medicine.
Experts from different dental areas are available for all of our patients depending on their requirements and treatments. Our team members regularly visit the best training programs throughout Europe to ensure the highest standards of dental practises are exceeded.
A Dental Revolution…
At the Institute, we use a new breed of technology that is revolutionising dentistry. iTero digital 3D diagnostics and intra-oral scanning (chairside), allow us to complete a full mouth impression which is linked directly to our laboratory for manufacture (CAD/CAM) of personalised aligners, crowns and veneers.
Integration of  iTero technology into our 'All in one Place' philosophy allows for seamless patient treatments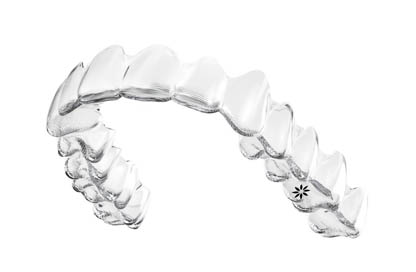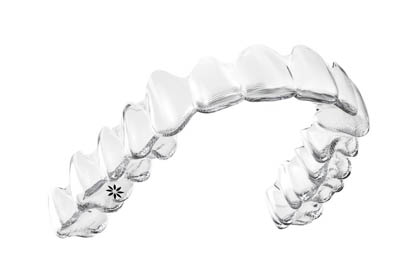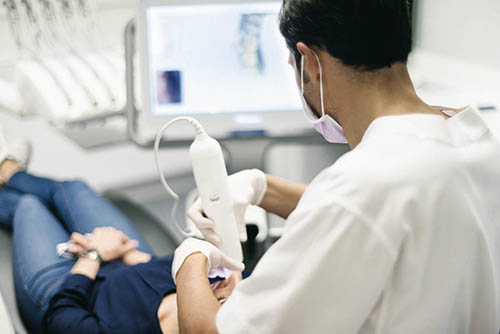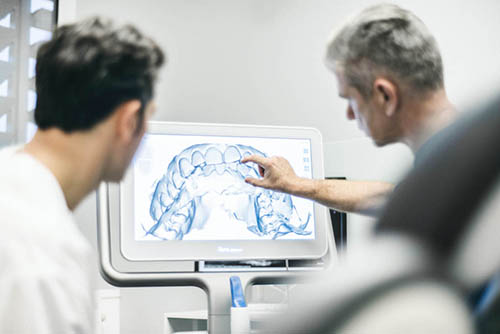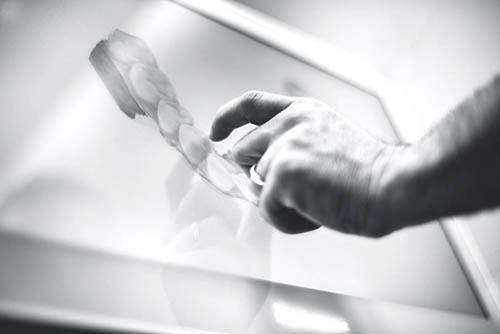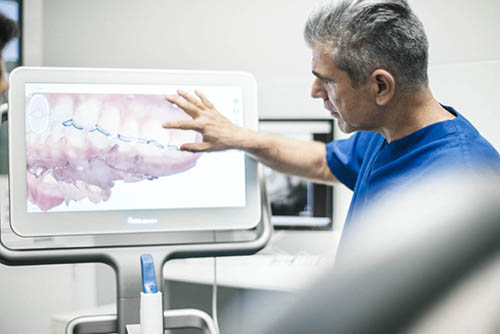 What is a Digital work flow?
With iTero we are expanding the boundaries of modern digital dentistry, allowing patients to preview the treatment result and also reduce treatment times. This technology allows the manufacture of precise prosthetics which ensure our patients treatments are more comfortable and effective.
In orthodontics utilising iTero and Invisalign transparent aligners, we can effectively correct teeth position while allowing patients to continue their normal lifestyle without the need for uncomfortable conventional braces.

3D CBCT DIAGNOSTICS, IMPRESSIONS, LABORATORY DESIGN &
PERSONALISED MANUFACTURING (CAD/CAM)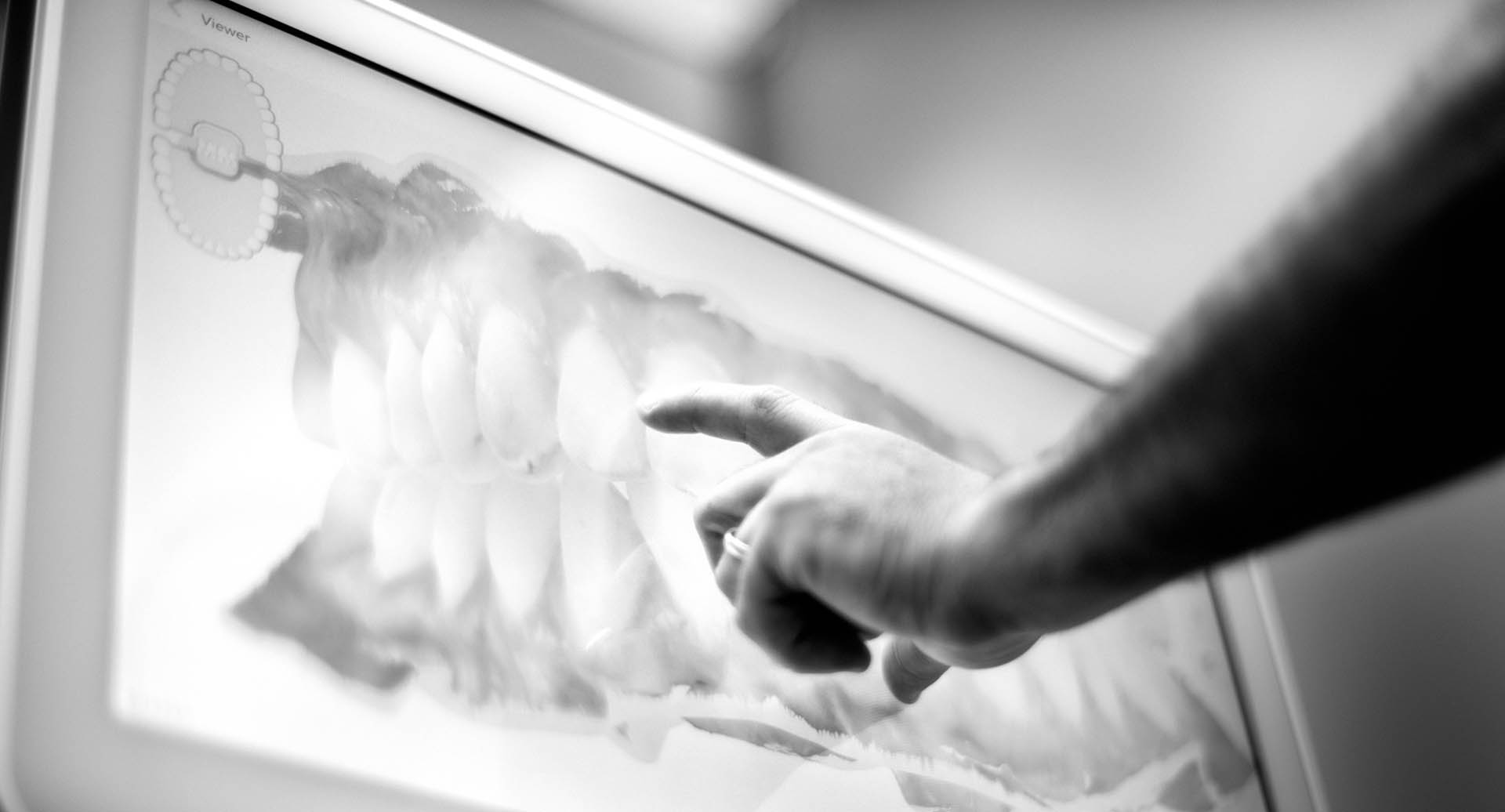 For the Institute, iTero has many benefits to help us deliver and innovate the most advanced seamless patient care.
For Institute analysis
Combined treatments
In the dental office
IOS (intra-oral scanning)
For diagnostics
3D CBCT digital X-ray
For our dental laboratory
CAD/CAM dental manufacturing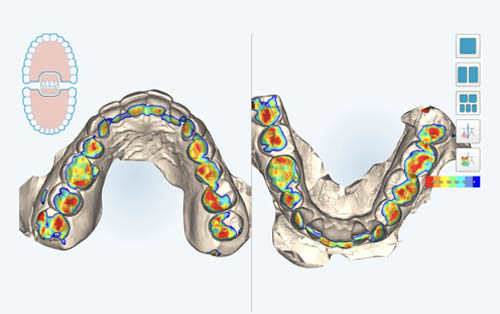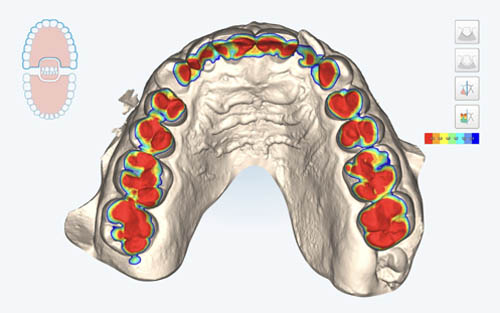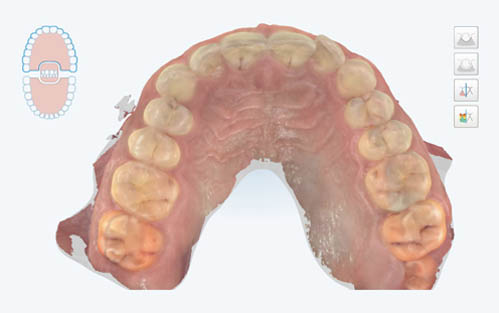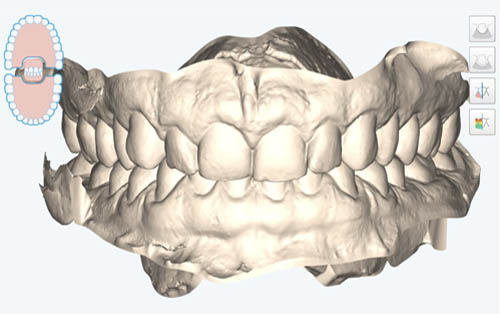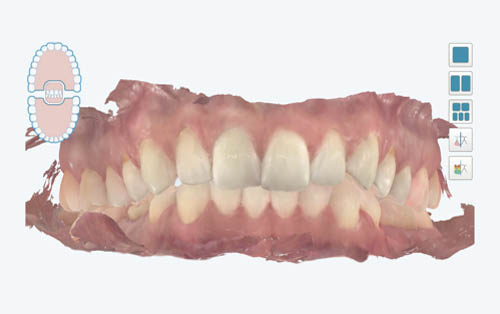 'Treatments with a full dental digital workflow'
Integrating iTero technology into our 'All in one Place' philosophy for seamless patient treatments


Proximal Caries Detection Aid