We only need ten seconds to form a first impression. It is the result of several factors: non-verbal and verbal communication, voice color, behavior, etc. One of the most important elements of a first impression is our smile. The relation between our face and smile forms an extremely close bond. The two complement each other and form a set of experiences that we call aesthetics.
There are numerous studies describing the beauty of the face – the elements that affect it, its perception and the relations of the anatomical facial structures: the nose, the eyes, the cheekbones, the eyebrows, the lips, the teeth, etc. But, no words nor articles can so strongly and validly trace and describe a person, as can your face and smile. That is something personal and unique to each of us.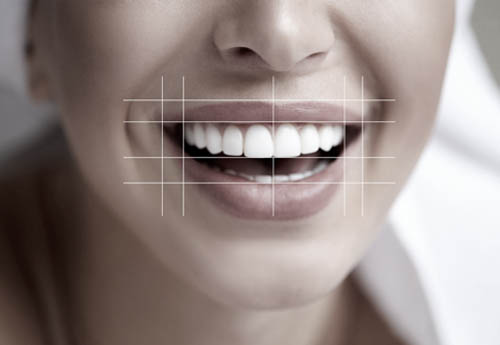 Experts believe that facial symmetry is the most important factor in attractiveness and beauty. Symmetrical facial features are a part of one's attractiveness. We know that perfect symmetry in nature is very rare – asymmetries are mostly insignificant, and are only noticed by people who are trained to notice them, such doctors and aestheticians.
The middle of our face should pass precisely between the eyebrows, follow the middle of the nose and pass between the two front teeth (the median line). However, a shift from the midline, between the two central incisor teeth even up to 4mm does not affect facial aesthetics, as long as it is parallel. If there is the same type of shift from the teeth's midline of 2mm in addition to an inclination of the teeth's axis (the teeth are slanted and not parallel), the facial aesthetic is significantly disturbed. Therefore , there is a significant correlation between the perception of aesthetics and objective parameters found on the face and teeth.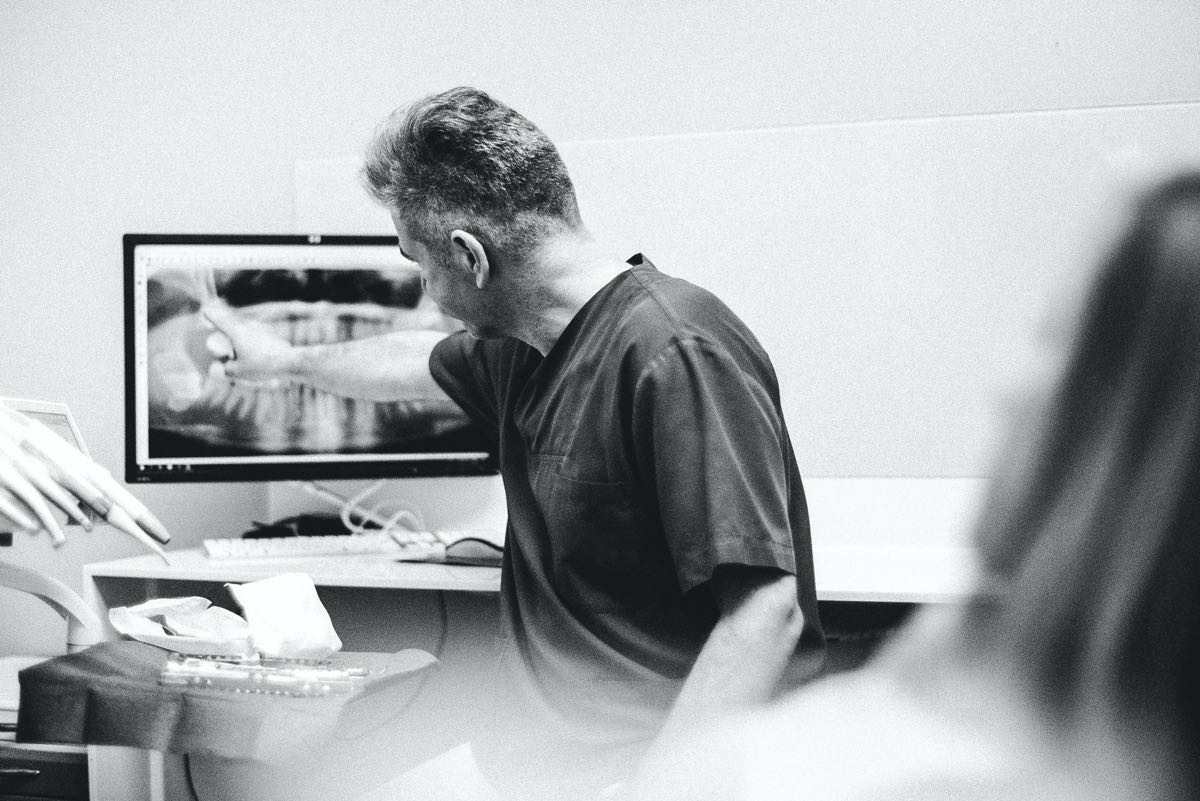 Today, aesthetic dentistry is closely connected to all dental medicine branches. We can conclude that nowadays, every dental procedure is considered aesthetic. From the beautiful creation of ideal smiles with veneers and / or crowns (the smile design, the smile makeover), to the orthodontic alignment of dental arches and the production of all types of dental prosthetic
Aesthetic dentistry today is closely related to all branches of dental medicine; it can almost be concluded that nowadays every dental procedure is considered aesthetic. This refers to the beautiful creation of ideal smiles with veneers and / or crowns (smile design, smile makeover), orthodontic alignment of dental arches, the production of all types of prosthetic solutions, large implant-prosthetic rehabilitation… in fact, aesthetics has become a guiding line in all dental procedures l.
To be continued…
For any questions, advices or booking an appointment:
+385 51 718 050
dr@jelusic.com
Damir Jelušic