Every year on March 20th World Oral Health Day (WOHD) is celebrated, and on that day, we promote awareness of the importance of oral health. Another important topic we seek to raise awareness on is how much oral hygiene affects the preservation of general health. In these difficult times in which we currently live, our health is most important and for it to be maintained regular visits and check-ups with your dentist are required. Prevention and maintenance are often key concepts for both oral and overall health.
The oral cavity is an integral part of the human organism and it's the link between the environment and our body. Many systemic diseases can manifest their first signs on the mucosa, teeth or supporting tissues of the teeth. Also, diseases of the oral cavity, mucous membranes, teeth and supporting tissues of the teeth can have an impact on the development of systemic diseases or they can worsen pre-existing diseases. In other words, oral and general health are interrelated and affect each other. Therefore, caring for the oral health also means caring for general health.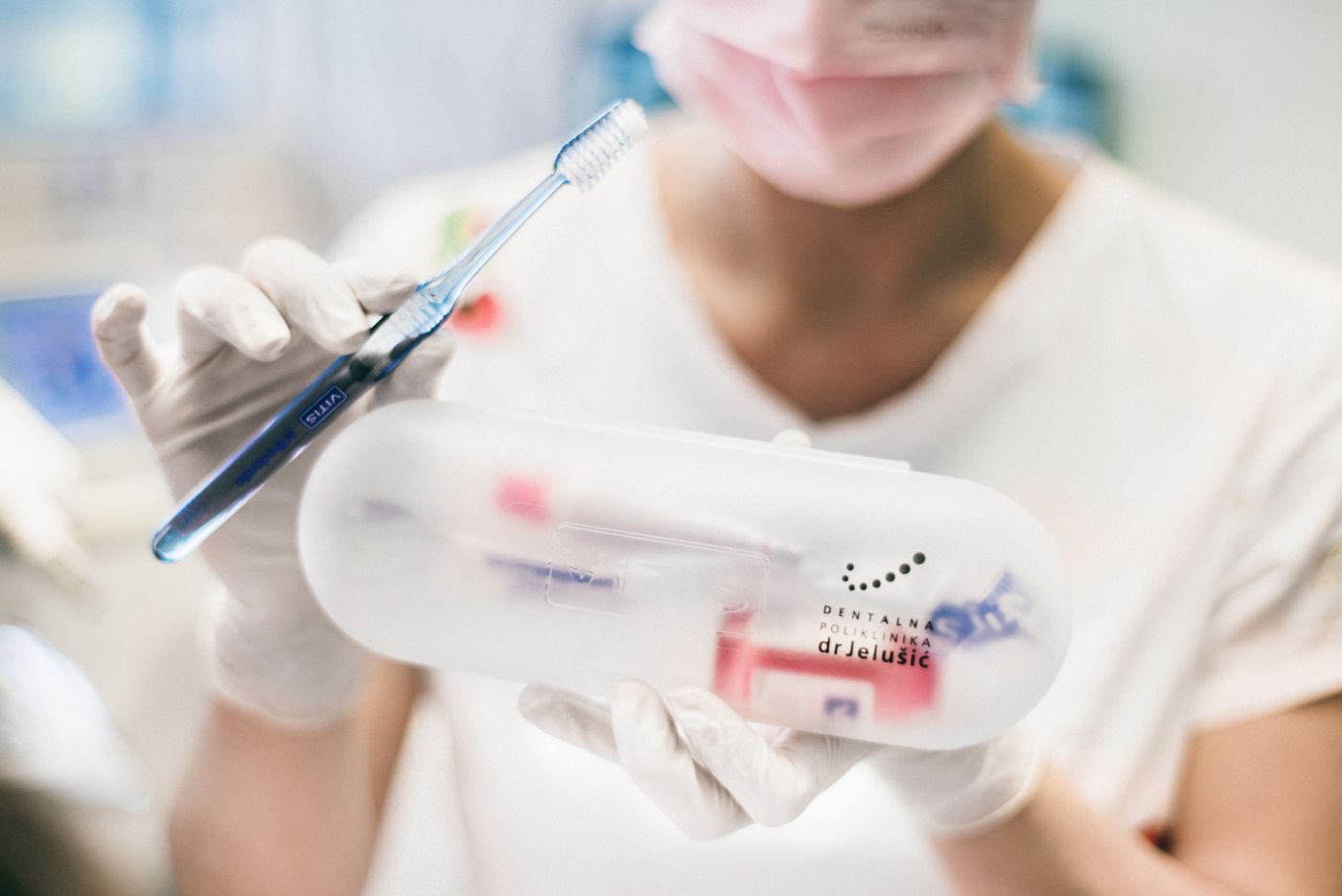 Diseases of the oral cavity and how do they occur?
Most bacteria and viruses enter the body through the mouth, so the oral cavity must be protected. If our oral hygiene is not satisfactory and / or your dental visits are irregular, biofilm accumulations (dental plaque or bacterial accumulations) can form, which over time lead to complications such as gingivitis, bleeding gums and eventually tooth mobility and tooth loss.
Periodontal diseases, in addition to having a negative impact on oral health, can also affect other systemic conditions and diseases. Bacteria and viruses in the oral cavity have a direct passage into the bloodstream through the space between teeth and gums (created by gum recessions) which can worsen the symptoms of diabetes and increases the risk of cardiovascular diseases, increase the risk of premature birth of children with low birth weight, increase the risk of lung disease…
Diabetes, cardiovascular disease and periodontitis
Periodontitis is a risk factor for the development of cardiovascular diseases. There is almost a 2.5 times higher risk of heart diseases in patients with periodontal disease. Due to the connection of the oral cavity with the organism as a whole, bacteria from different focal points in the mouth such as untreated teeth, damaged periodontium or damaged mucosa can enter the bloodstream and populate previously damaged parts of the body such as heart valves, blood vessel walls… They can also contribute to the development of atherosclerosis and in that way endanger the health of the heart, kidneys, or cause a stroke or endanger a pregnancy.
Diabetes can lead to the worsening of periodontitis, and can negatively affect its management. Diabetics who have a more severe form of periodontal disease also have poorer blood glucose level regulation and are more likely to develop other complications of diabetes. Periodontal therapy can improve blood glucose control. Both, diabetes and periodontal diseases are chronic diseases, but can be treated and should be kept under control with long-term treatments.
Protect your mouth and improve your overall health
In order to prevent bacteria from entering our body through our mouth and encourage the development of diseases, it is necessary to conduct daily oral hygiene and to introduce the habit of professional teeth cleaning (prophylaxis) at least twice a year. Good oral hygiene is achieved by brushing your teeth twice a day with an adequate toothbrush, using fluoride toothpastes, rinsing with quality mouthwashes and cleaning the spaces in between teeth with dental floss or interdental brushes.
Because a healthy smile is a beautiful smile!
Journal by Dr. Marina Jardas
For any questions, advices or booking an appointment:
+385 51 718 050
dr@jelusic.com
Damir Jelušic